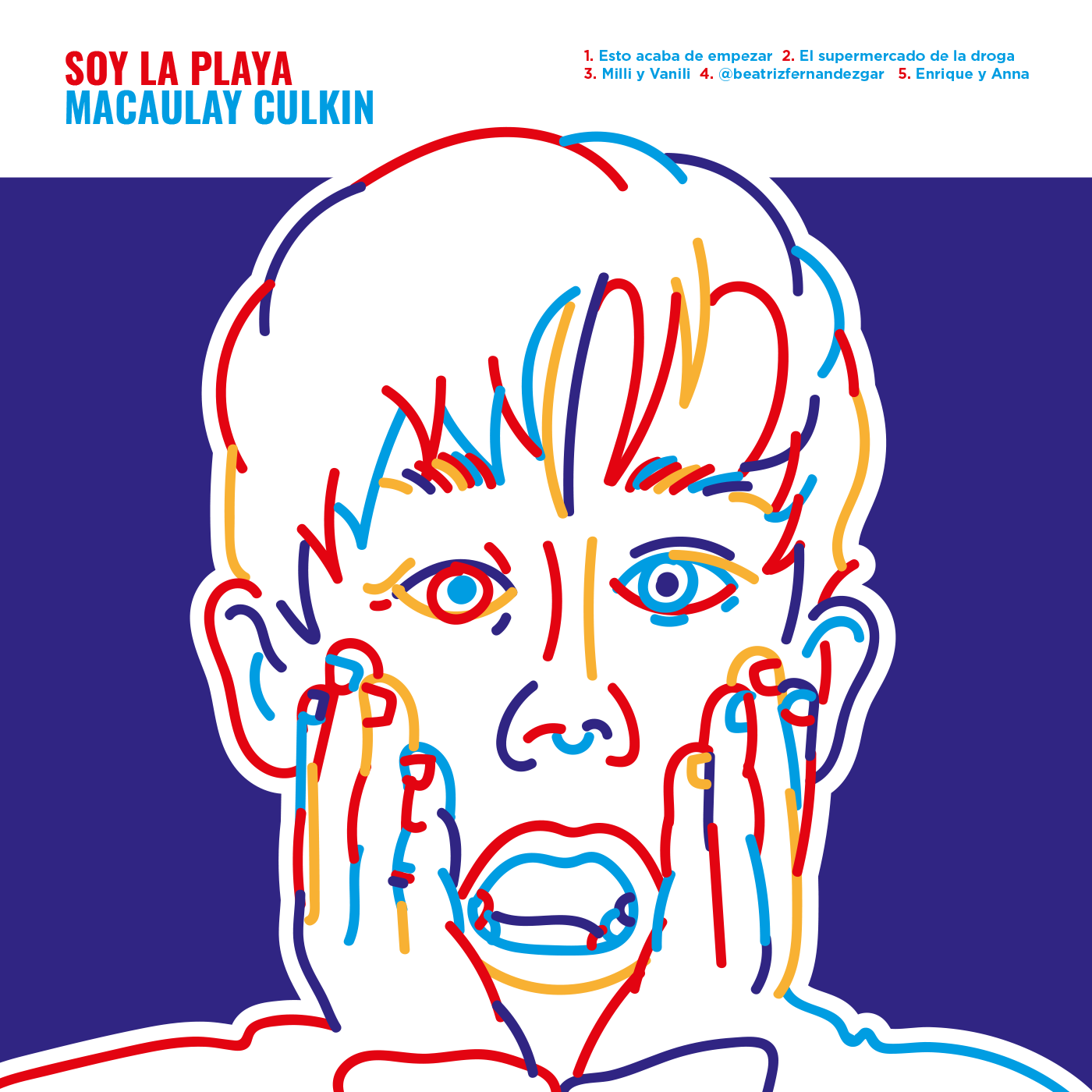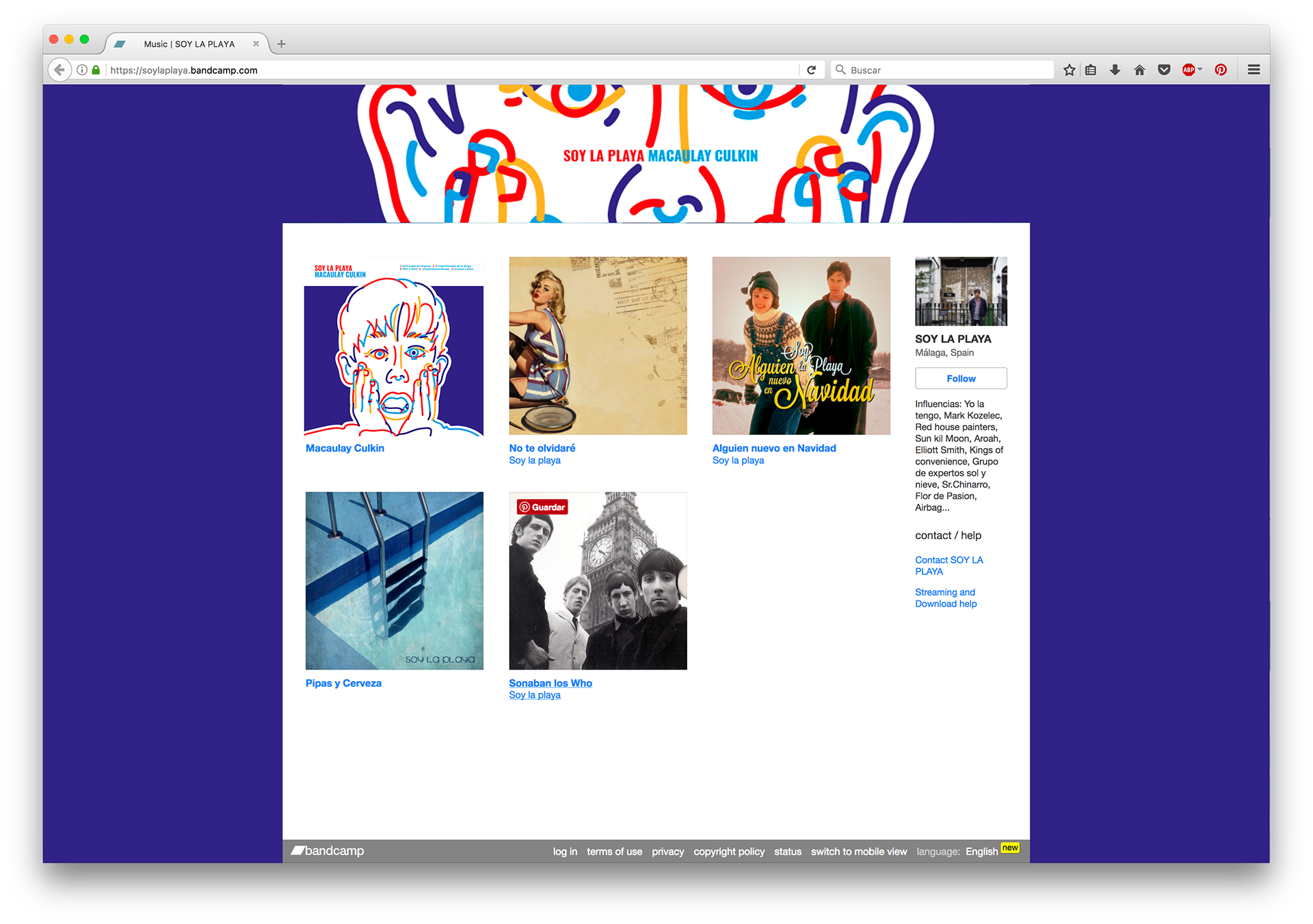 Portada para "Macaulay Culkin", EP de "Soy la playa". Proyecto en solitario del bajista de la banda malagueña Airbag: Pepillo Medina.
La intención era representar el pop colorido de sus canciones en una interpretación de la escena más conocida del actor que da nombre al trabajo.
–

Cover for "Macaulay Cuklin", an EP from "Soy la playa". Pepillo Medina's solo project.
The intention was to represent the colorful pop of the songs in am interpretation of Macaulay's most popular scene.