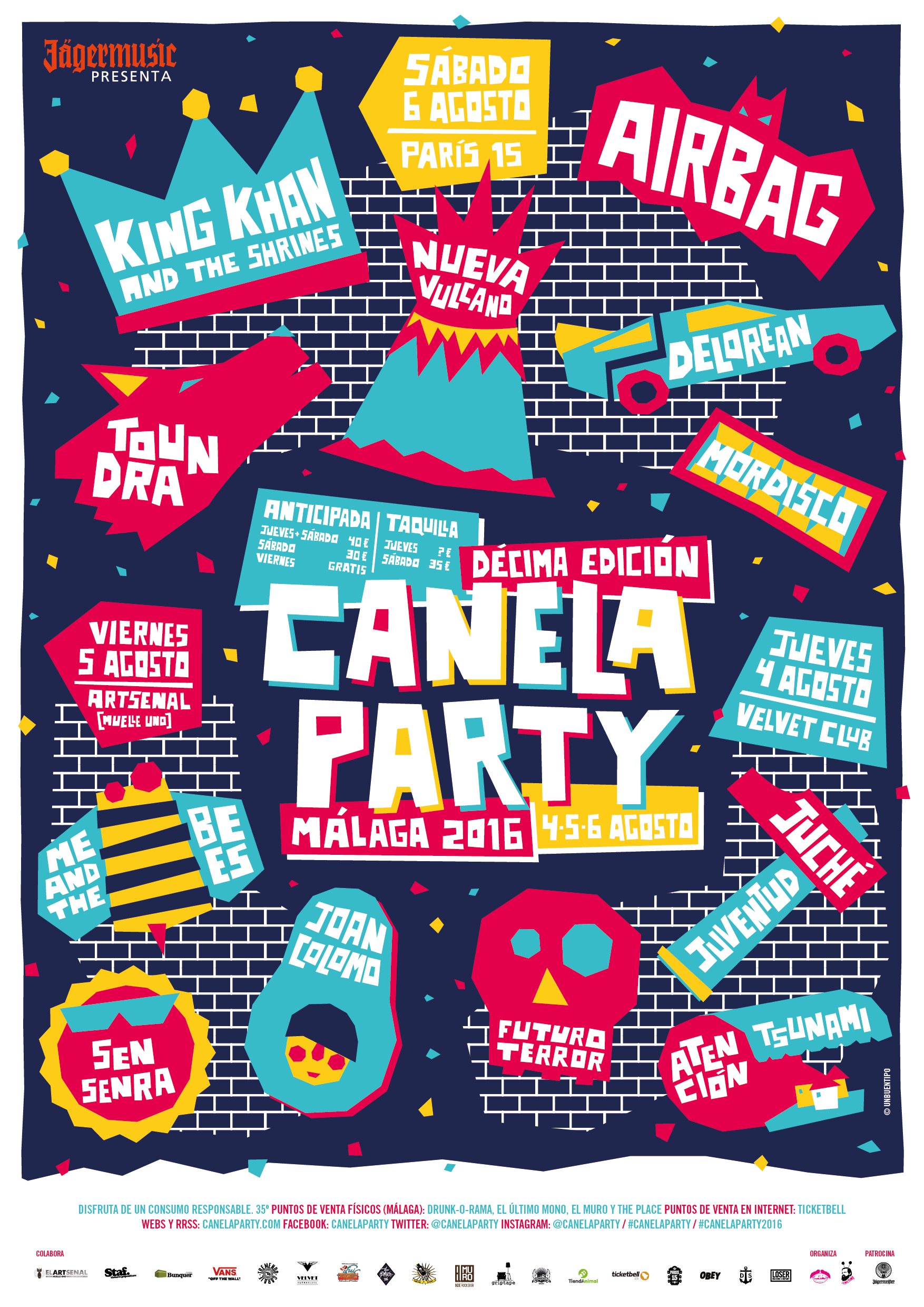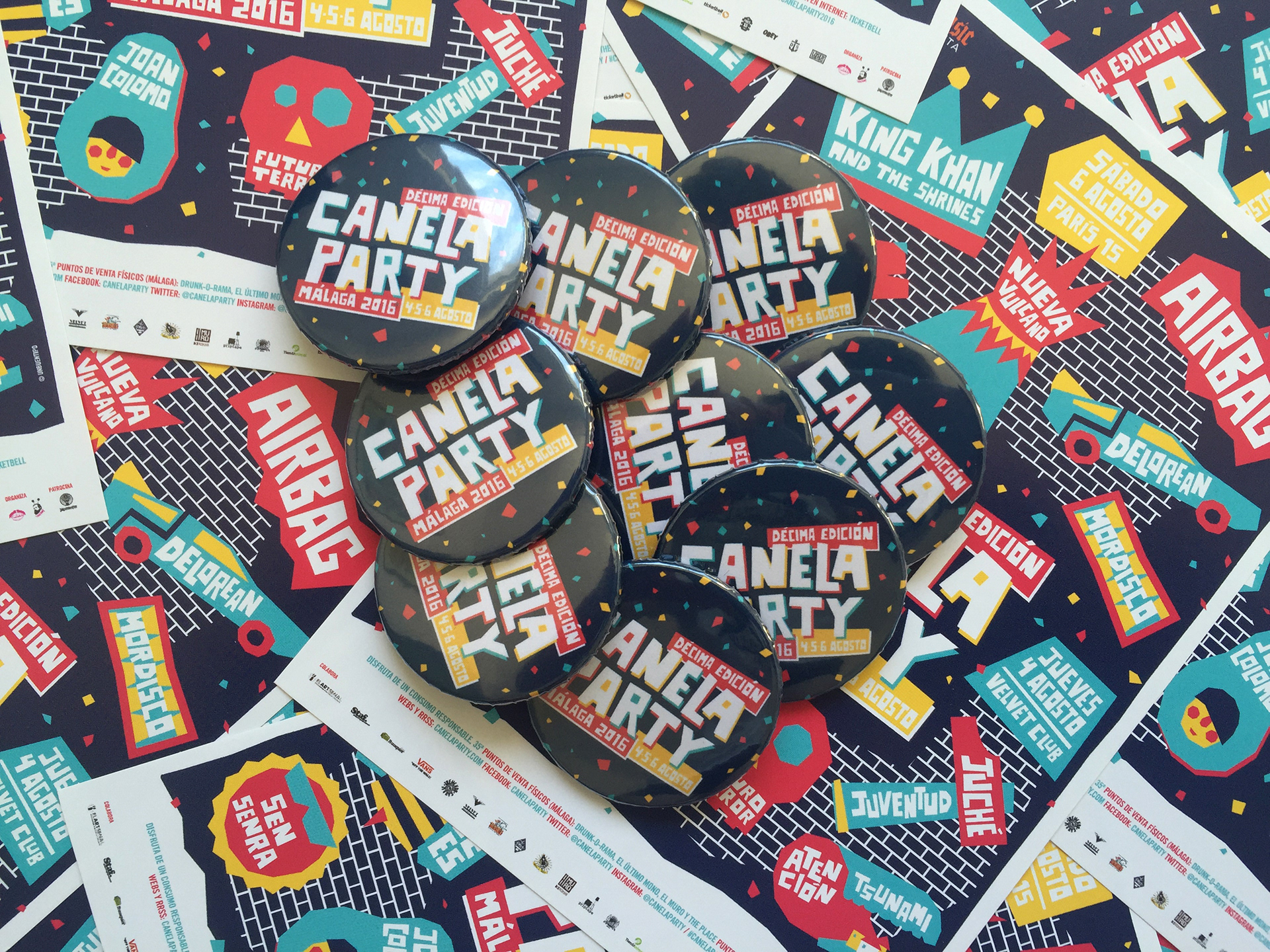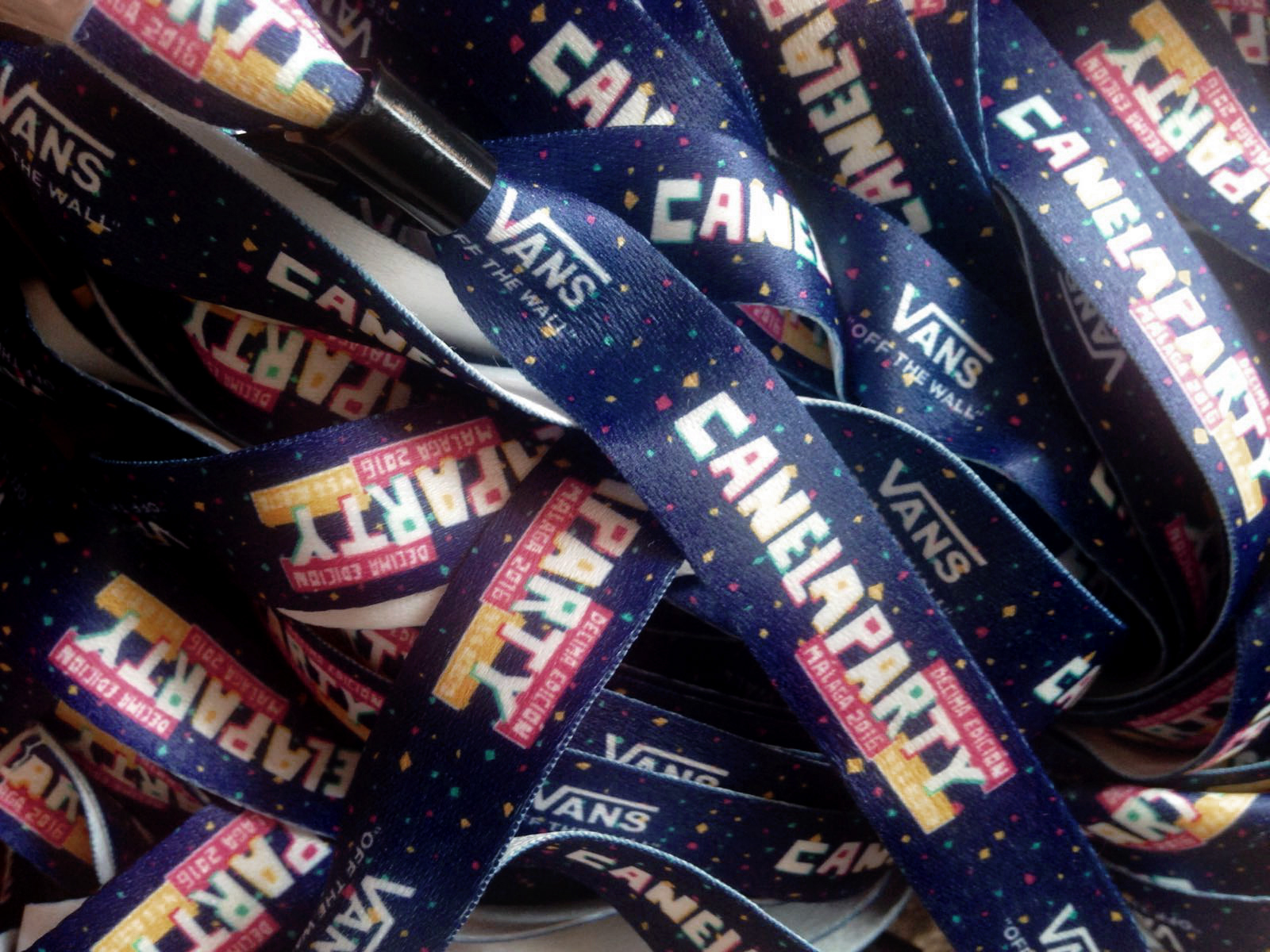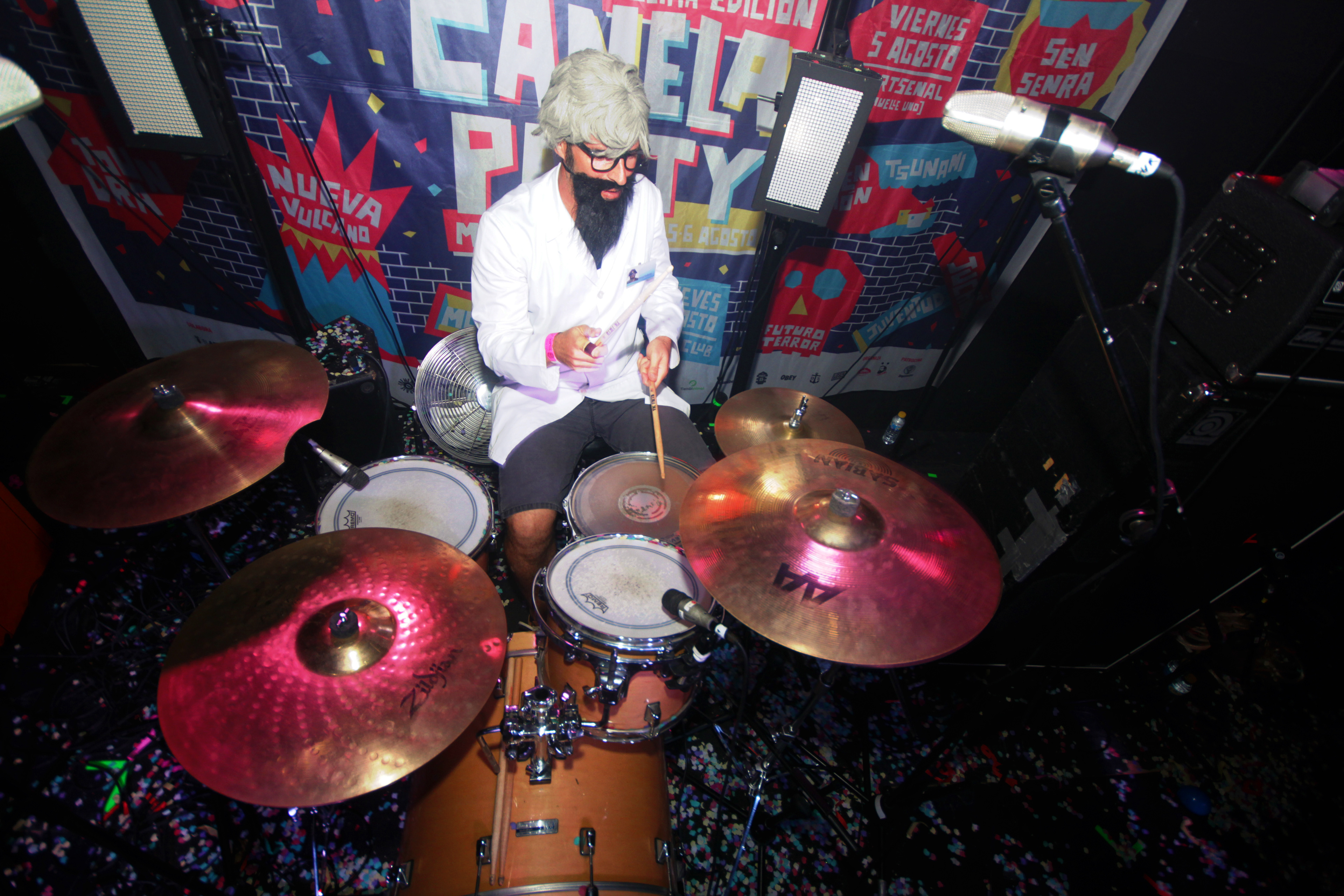 Cartel e identidad gráfica para la décima edición del Canelaparty, festival musical y de disfraces celebrado en la ciudad de Málaga.
Con el fin de facilitar la aplicación del cartel a diversos medios y poder presentar a las bandas de manera individual, se realizó un diseño modular con una ilustración para cada grupo.
Poster and visual identity for the 10th edition of Canelaparty, music and costume festival celebrated in Málaga.
The poster was created as a modular system to facilitate the design of applications in different sizes and formats. This also allowed to present each band individually, with its own illustration.